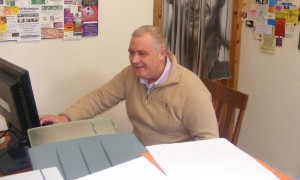 Lilywhite Print was established in 1986 by Newbridge man John Holden.
John whose family have been in business in various businesses in
Newbridge since the start of the century started as an apprentice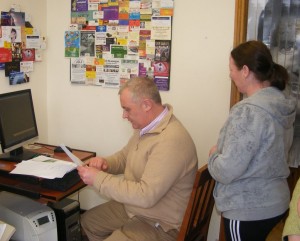 printer in 1979 in Bradleys Printers in Eyre Street, Newbridge and then
at 22 years of age became manager before eventually purchasing a small
premises in Eyre Street in 1986. He then left Bradleys to establish a
small printing business which has continued to operate over the last 26
years and he has provided an ongoing prompt, reliable and fast print
service to his many clients and customers during this time. John has won
many print awards over the years and in 1996 won the GAA McNamee award
presented by GAA President Joe McDonagh for the Best GAA Club
publication in the country. John has been printing continuously for many
Businesses, Schools and Clubs during the last 26 years with many of his
very first clients from 1986 still regular customers.
The name Lilywhite Print was chosen in memory of his grandfather the
late John 'Mex' Murphy who operated the 'Lilywhite Laundry' in Newbridge
for over 30 years from the 1950's right throught to the start of the
1980's and his premises is located at the site where 'Mex' lived for
over 60 years.